Liturgy Office
England & Wales
The Liturgy Office serves the work of the Department for Christian Life and Worship of the Catholic Bishops' Conference of England and Wales providing resources, information and advice.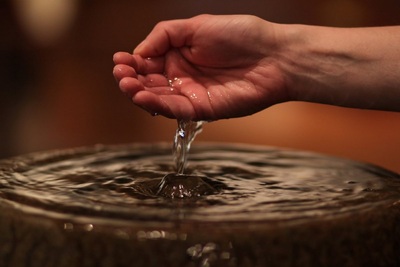 God of everlasting mercy,
who, in the very recurrence of the paschal feast
kindle the faith of the people you have made your own
increase, we pray, the grace you have bestowed,
that all may grasp and rightly understand
in what font they have been washed,
by whose Spirit they have been reborn,
by whose Blood they have been redeemed.
Through our Lord Jesus Christ ….
Roman Missal, Second Sunday of Easter
The fifty days from the Sunday of the Resurrection to Pentecost Sunday are celebrated in joy and exultation as one feast day, indeed as one 'great Sunday'.
These are days above all others in which the Alleluia is sung.
Universal Norms for the Liturgical Year and Calendar, 22
The God who Speaks
Cycle of Prayer — Easter
New Members of the Church

Vocations

especially on World Day of Prayer for Vocations (4th Sunday of Easter)

Human Work

Especially on St Joseph the Worker (1 May)

Right Use of the Media

especially on World Communications Day (The Ascension of the Lord)

The Church

especially at Pentecost
The Catholic Bishops' Conference of England and Wales has an ongoinhg project in collaboration with the Bible Society on the Bible and 'The God Who Speaks'.
Confirmation & Marriage
New translations of the Order of Confirmation and the Order of Celebrating Matrimony was published in January 2016 for use from Easter 2016.
Roman Missal
Formation material for and texts from the Roman Missal have been re-incorporated back inothe Liturgy Office website.
Resources
Contact Details
Director Liturgy Office
& Department Assistant Secretary

Department Secretary

Liturgy Office
39 Eccleston Square
London SW1V 1PL
020 7901 4850
020 7901 4821 fax
Department for Christian Life and Worship
The Department for Christian Life and Worship is one of the six Departments of the Catholic Bishops' Conference of England and Wales. It is advised by three Committees:
Liturgy
Patrimony
Spirituality